Fulfillment
We offer seamless bike assembly and pickup.
Assembly and Pickup for Your Brand New Bike!
Seamlessly assembled and prepared for adventure, from order to ride.
We are proud to be a dependable fulfillment partner for some well-known brands at Sawmill Cycles. If you choose Sawmill Cycles as your preferred dealer for assembly and pickup when ordering a bike directly from the manufacturer (such as Diamondback and others), your bike will be ready to ride in no time. With this handy service, you may have your freshly acquired bike delivered to our shop, where our skilled mechanics will carefully put it together and tune it to perfection. You can then pick up your completely assembled bike from our store, ready to confidently ride. With Sawmill Cycles as your dependable fulfillment partner, enjoy a flawless experience from ordering to pickup.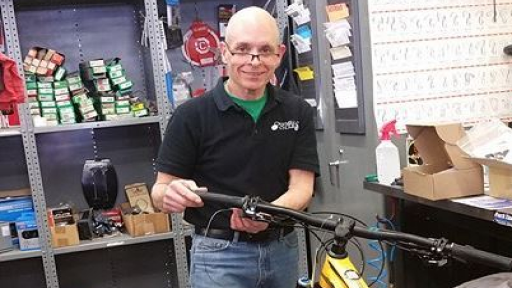 Step One: Order your bike from the manufacturer: When you decide to purchase a bike online from select manufacturers, simply choose Sawmill Cycles as your preferred dealer during the checkout process. Look for the option to have your unassembled bike shipped to a fulfillment partner.
See below for an example when checking out with Diamondback: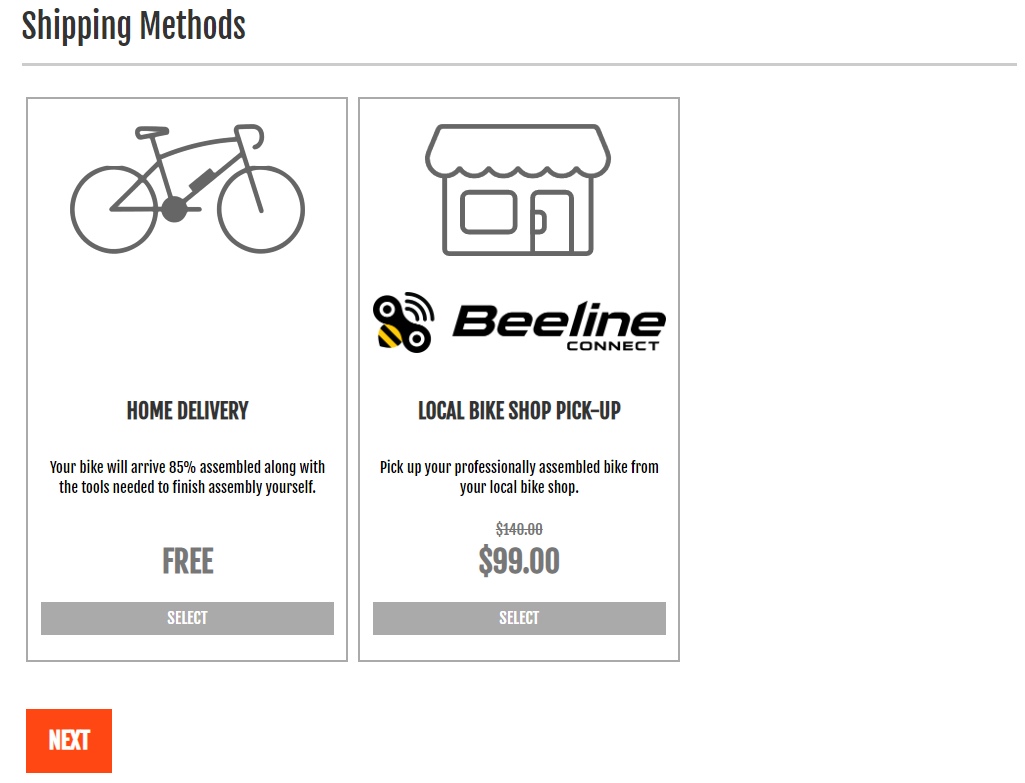 Step Two: Bike delivery to Sawmill Cycles: After placing your order, the manufacturer will ship your bike directly to Sawmill Cycles, ensuring a smooth and secure delivery to our shop in Honesdale, PA. Rest assured that your bike will be handled with utmost care.
Step Three: Expert assembly and tune-up: Once your bike arrives at Sawmill Cycles, our team of experienced mechanics will meticulously assemble and tune every component with precision. We take pride in our attention to detail, ensuring that your bike is safe, reliable, and perfectly tailored to your needs.
Step Four: Notification and pickup: As soon as your bike is fully assembled and fine-tuned, you'll be promptly notified that it's ready for pickup. Our friendly staff will be excited to welcome you to our shop, where you can inspect your bike, address any questions, and make any necessary adjustments to ensure your utmost satisfaction.
Hours:
| | |
| --- | --- |
| Tuesday-Thursday | 10AM-6PM |
| Friday | 10AM-6PM |
| Saturday | 9AM-5PM |
Address:
833 Main Street, Honesdale, PA, 18431